The history of Yasuda Nenju Ten
We are professional nenju (Japanese prayer beads) makers.
Yasuda Nenju Ten was opened at Teramachi Rokkaku district in Kyoto by Sojiro Fujiya in 1683. We have been making nenju for more than 330 years in the same place and also as an official supplier of head temples.
There were lots of visitors to a famous temple, Seiganji of Teramachi Rokkaku district in the 1600s. We started to sell nenju to the visitors and it was the origin of the store. Some old documents such as Kyosuzume and Kyohabutae say "There is a nenju store at Teramachi Rokkaku".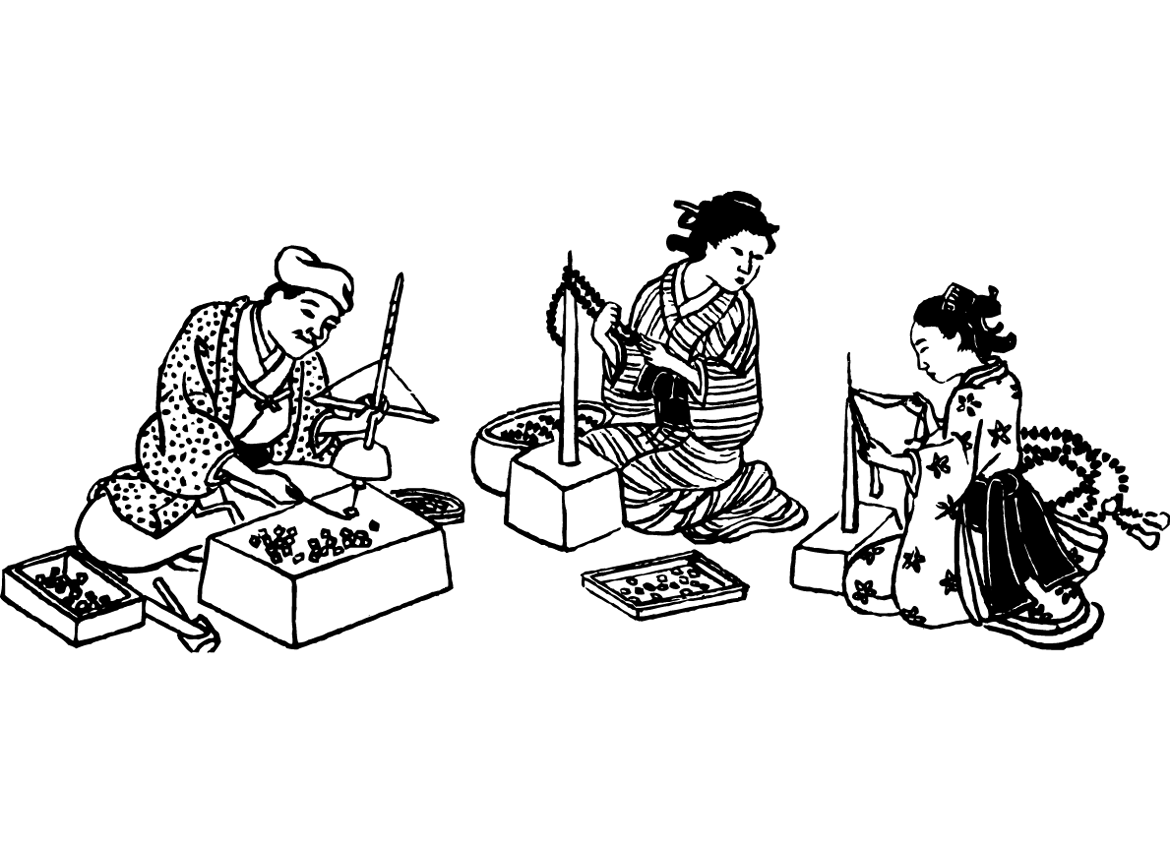 The history of Teramachi Rokkaku district
Teramachi where our main store is located means a town of temples. As the name suggests, there are many temples here.
Shogun Toyotomi Hideyoshi who was a military and political leader gathered temples into Teramachi in 1590, because temples were scattered in the town due to devastation after the Onin War. Seiganji temple of our start was also renewed then.
Then to the Edo period (1600s) Teramachi has evolved into a busy street filled with visitors.
We have been making nenju based on the history.
Our Nenju and philosophy
The biggest feature of our products is to stick to high quality materials and skilled craftsmanship.
The reliable quality of nenju and after-sales follow-up are highly valued from customers and head temples of the whole country.
While we treasure the old tradition and spiritual culture of Japan we are also working hard to make new products of nenju suitable for the times.
We would like to help people around the world to find the way to pray with our nenju.
To pray for someone or yourself is a universal and steady move of the heart for humankind regardless of country or religion.
We think nenju is like a mirror of this heart. We are pleased to support people who are alive carefully with their heart.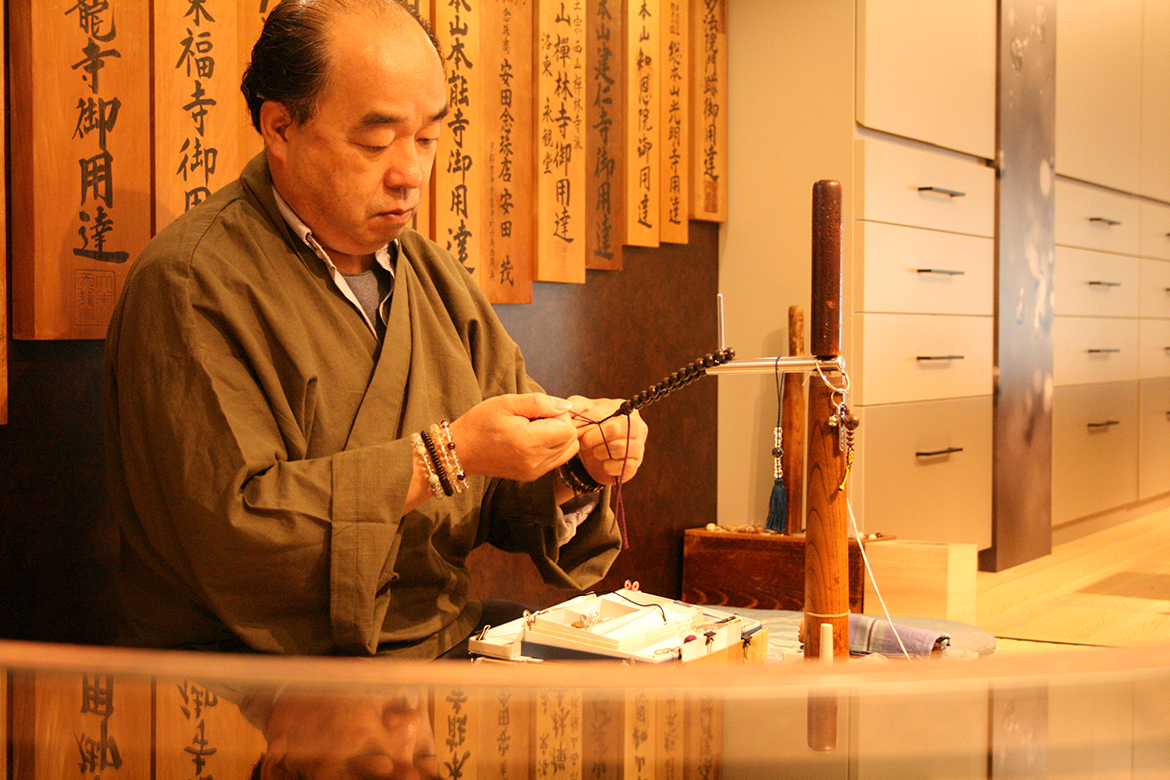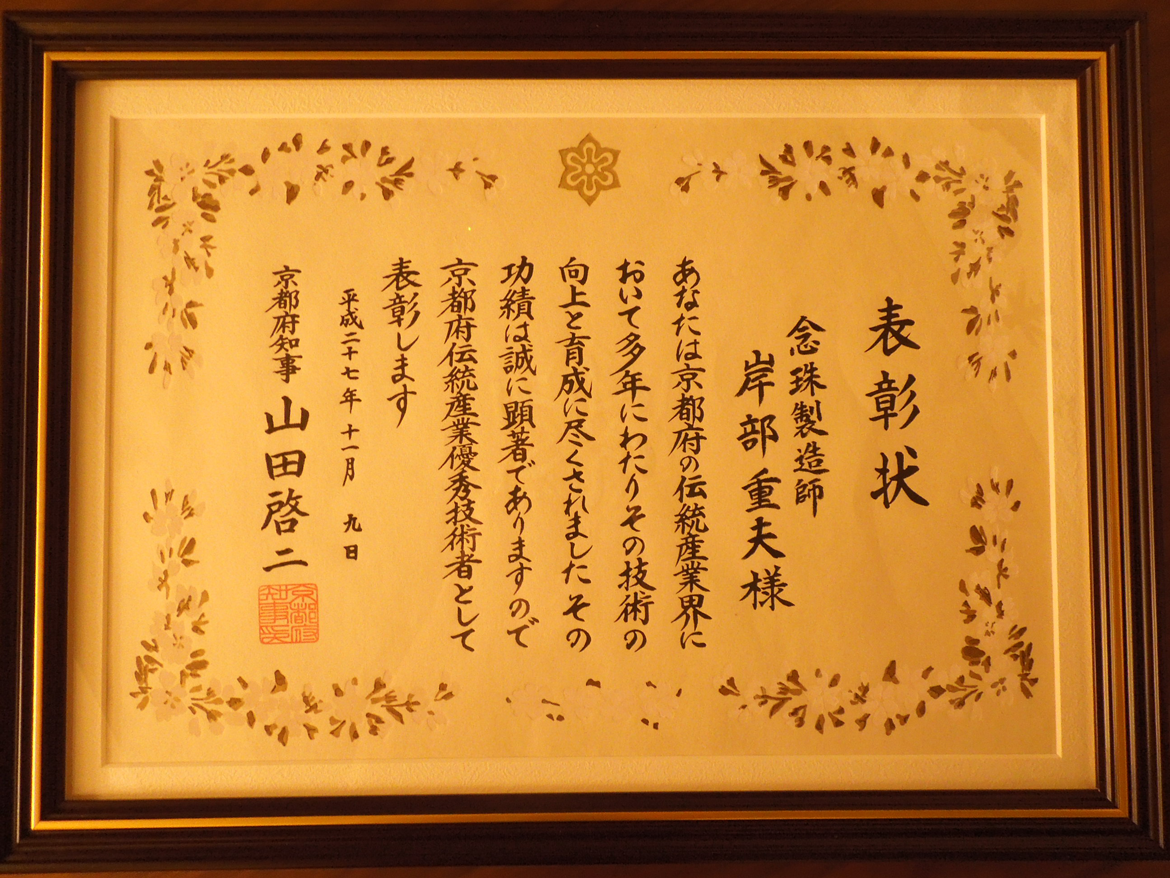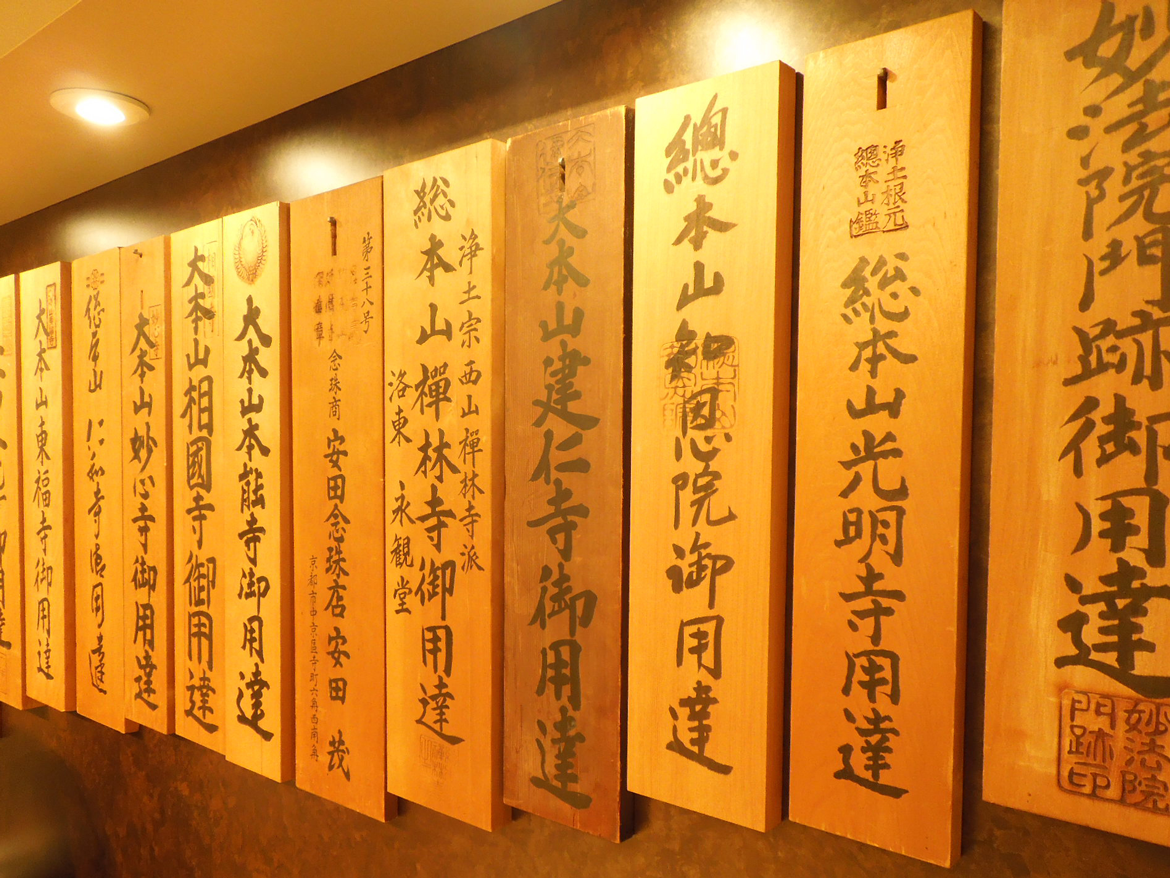 Shop list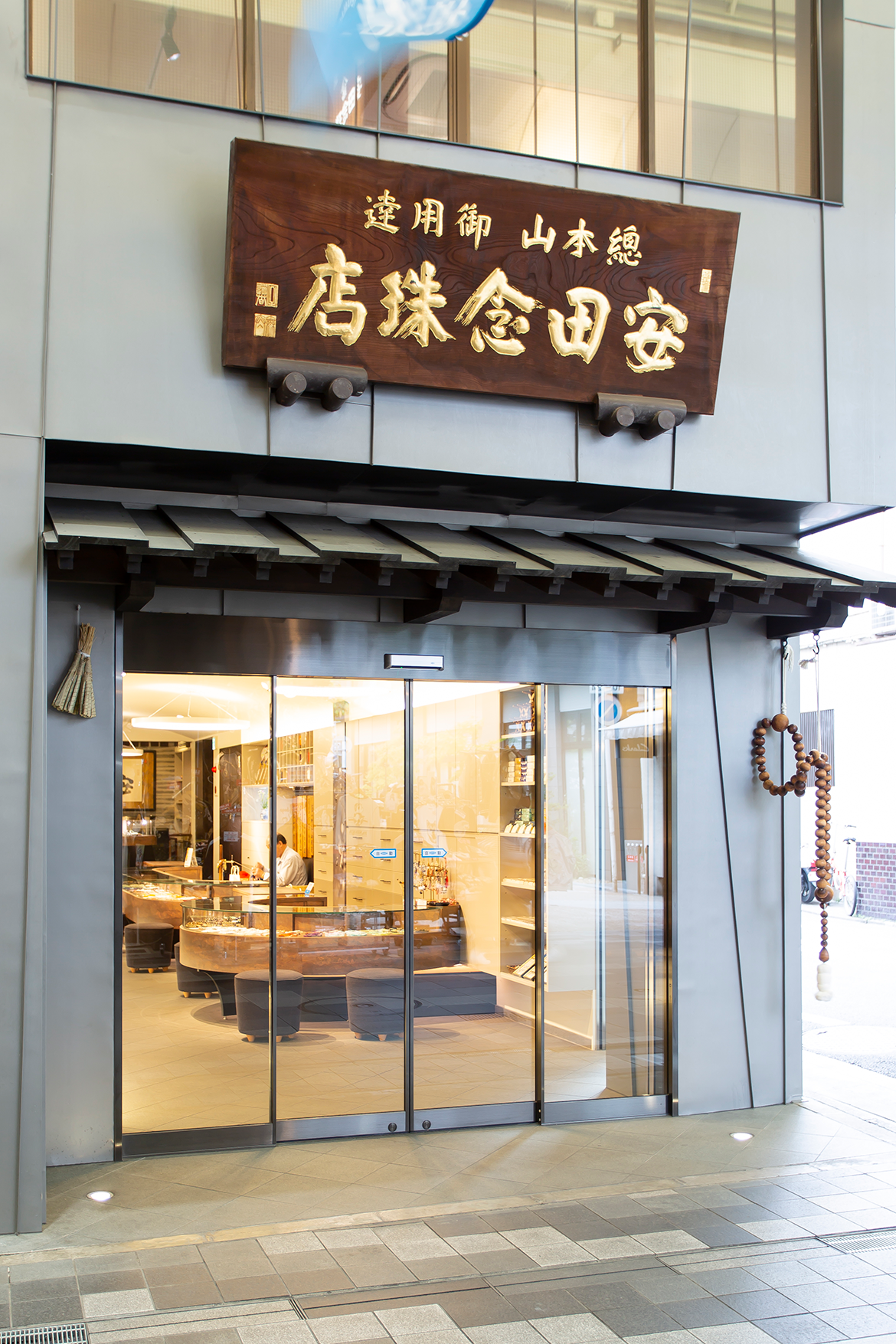 Teramachi Main Shop
Teramachi Rokkaku Kado,Nakagyo-ku, Kyoto, Japan
Kyoto Station Shop
At the 1st floor of Kyoto Station, Kyoto, Japan
Kyoto Takashimaya Shop
Located in Kawaramachi area, Kyoto Takashimaya department store 6th floor.
Nihonbashi Mitsukoshi Shop
At Nihonbashi Mitsukoshi Dpartment, Tokyo.