TEMARI (Sakura bracelet) Small (delivery by DHL)
This is a beautiful bracelet made of cherry blossom wood (Sakura) in Japan. There are 5 colors knot ball like Temari in this item. (Temari is a traditional Japanese handball.) In Japan, there is a legend that is good to wear 5 colors item for warding off evil and receiving fortunes.
We will deliver this with the original mini drawstring bag of Japanese style. Please enjoy Japanese traditional beauty and spirit of romantic.

Basic shipping is free
Availability: Out of stock
Details
Details
Materials & Size
| | |
| --- | --- |
| Materials | Cherry wood (main beads) ,Nylon(knot balls) |
| Diameter of beads | about 7.5mm(knot balls: about 10mm) |
| Inside Circumference | about 15.5cm |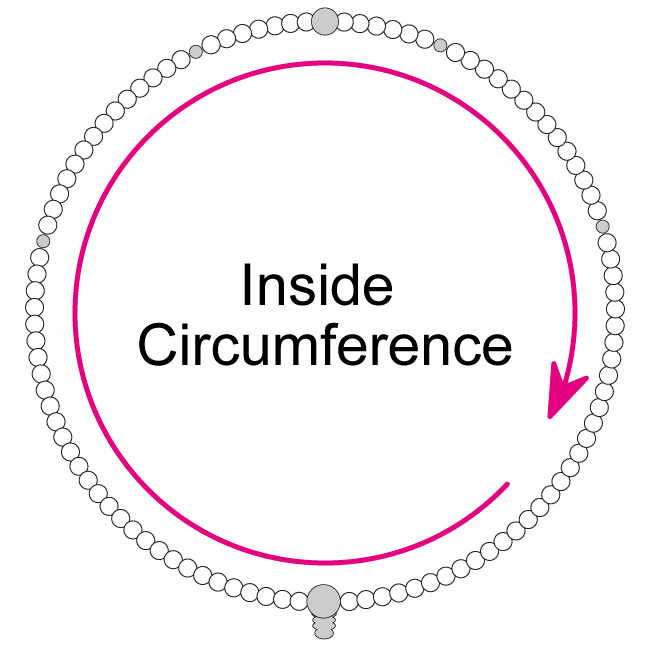 Product story
Cherry blossom tree (Sakura), the national flower of Japan, is known as a very strong and excellent craft material. It is particularly resistant to dryness, and has been used for tea utensils or so by its beautiful appearance.
Temari is a bracelet of original design created using such Japanese cherry blossoms. The five colorful knot balls not only be accent but also has meaning of amulet. In Japan, people believe in that they can warding off evil by wearing 5 colors Item.
'Temari', the product's name is meaning a traditional Japanese handball. The Temari is so colorful, beautiful, and just like balls in this bracelet. It will make who look at feel modern image and beautiful traditional story at the same time.
This bracelet is come as a set with an original Japanese drawstring bag as Japanese style. And this product has another bigger type. Please enjoy them as pair or gift.
Caution
-Actual colors may be different from ones in the photo.
-Nenju should not come into contact with water (due to the fact that the dye on the beads will rub off.)
-Please do not give nenju a strong shock.
Additional Info
Additional Info
Diameter of beads
about 7.5mm(knot balls : about 10mm)
Inside Circumference
about 17.5cm
Materials
Cherry wood (main beads)
Nylon(knot ball)
Reviews