TEMARI (Sakura bracelet) Large (delivery by DHL)
This is a product be paired with TM1777. It made of cherry blossom wood (Sakura) in Japan and 5colors beautiful knot balls. We named this bracelet "Temari" because the knot balls look like Temari as a traditional Japanese handball.
In Japan, the item with 5 colors has very good meaning. This bracelet is a set with a mini drawstring bag of Japanese style. Please enjoy the modern look and traditional meaning of Temari.
Basic shipping is free
Details
Details
Materials & Size
| | |
| --- | --- |
| Materials | Cherry wood (main beads) ,Nylon(knot balls) |
| Diameter of beads | about 10mm(knot balls: about 12mm) |
| Inside Circumference | about 17.5cm |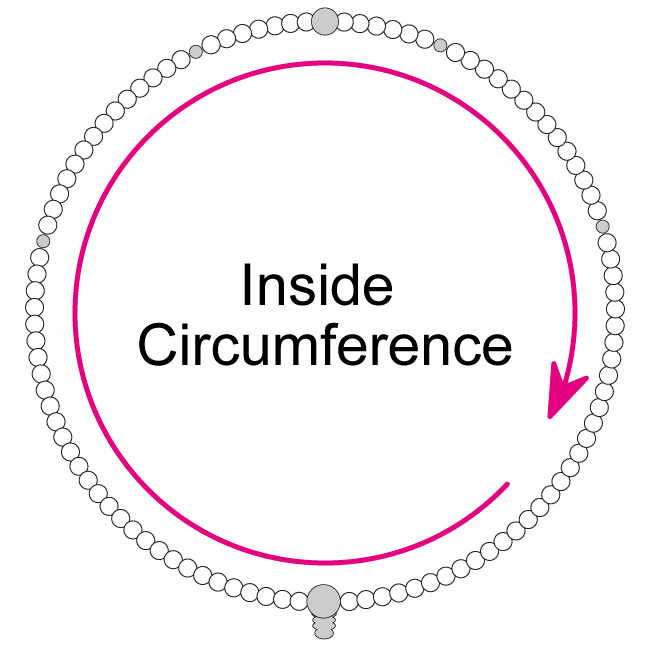 Product story
This bracelet is made of Cherry blossom tree (Sakura) the national flower of Japan, and knot balls of 5 colors. Cherry blossom wood is strong, having natural beautiful texture, so it's used for many of craft in Japan.
Add to this, knot balls in the bracelet are also material used to Nenju in Japan. The reason of using 5 colors is for Japanese traditional culture. In japan, there is a legend regarding that wearing 5 colors item is good for warding off evil.
This bracelet is very light, and comfortable to wear. And it will takes on a good polish by wearing long time. We think the modern looking and traditional meaning can satisfy you surely.
This product has another smaller type. And we will deliver this with the mini drawstring bag of Japanese style. If you send the Temari to someone as gift, surely the one will be glad.
Caution
-Actual colors may be different from ones in the photo.
-Nenju should not come into contact with water (due to the fact that the dye on the beads will rub off.)
-Please do not give nenju a strong shock.
Additional Info
Additional Info
Diameter of beads
about 10mm(knot balls: about 12mm)
Inside Circumference
about 17.5cm
Materials
Cherry wood (main beads)
Nylon(knot ball)
Reviews