Sandalwood (10mm) bracelet with the Heart Sutra (delivery by DHL)

The Heart Sutra is one of the traditional Buddhism sutra and the most popular sutra also in Japan.

This bracelet is made in Japan, and used Sandalwood in fragrant, the full text of Heart Sutra is carved with Kanji of Japanese. The beads size is big 10mm, and classic design will bring artistic style to your wrist. Please enjoy the tradition and skills of Japan.
Basic shipping is free
Details
Details
Materials & Size
| | |
| --- | --- |
| Materials | Sandalwood(main beads) |
| Diameter of beads | about 10mm |
| Inside Circumference | about 18cm |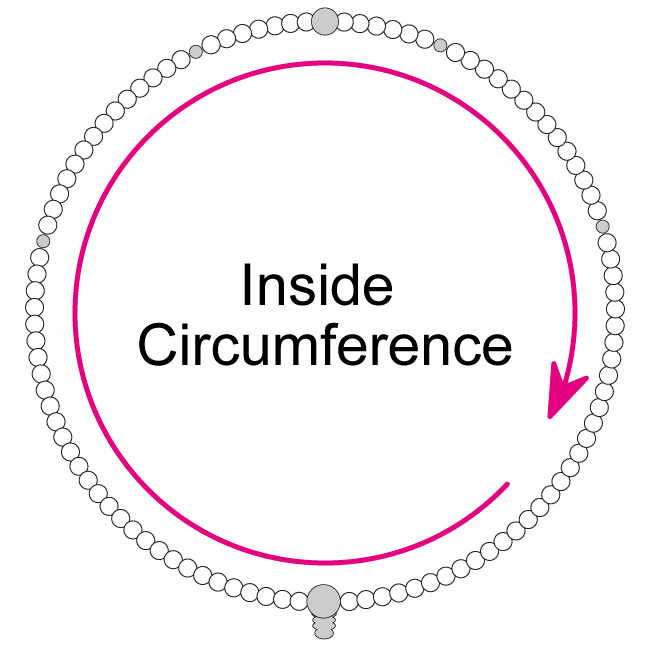 Product story
The Heart Sutra is one of the traditional Buddhism sutra and the most popular sutra in Japan. Even though we have several sects in Buddhism in Japan, a lot of Japanese people value this sutra regardless of sects.
This sutra has significant meanings and shows us not only religions meaning but also philosophy aspect. The chant of sympathetic sound fascinates us with those beauties.
Sandalwood with a beautiful and sweet aroma is also found in traditional Japanese Incense culture, "Kodo". The material used for incense is also ok with the soft part of outer side of the wood, but the material for the Nenju(prayer beads) must be the hard part of inside of the wood. So we are using more rare and high-end parts for making high quality Nenju.
Of course also this bracelet is used a solid core material. The classic and sweet smell will let you feel a deeper and more traditional world of Heart Sutra.
The scent gradually fades over the course of a year, but from that time it begins to get color and luster, and you can enjoy the tasteful aging.
Please feel value of the material and traditional craftsmanship of Japan. And we hope you enjoy this chants world.
Caution
-Actual colors may be different from ones in the photo.
-Nenju should not come into contact with water (due to the fact that the dye on the beads will rub off.)
-Please do not give nenju a strong shock.
Additional Info
Additional Info
| | |
| --- | --- |
| Diameter of beads | about10mm |
| Inside Circumference | about 18cm |
| Materials | Sandalwood(main beads) |
Reviews